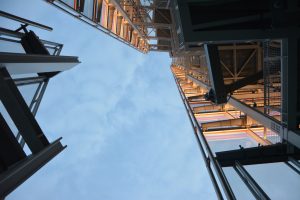 Two of Philly's local development heavyweights, Pennrose Properties and Parkway Corporation, are duking it out for the right to develop a parcel of land the Philadelphia Redevelopment Authority owns on Chinatown's eastern edge. The developers made their cases for their projects at an informational meeting in Chinatown.
Key Takeaways:
Two developers are fighting over rights to develop a piece of land in Philly's Chinatown.

Both projects contain similarities like affordable housing, social impact, and street-level retail.

The projects differ in parking and density: the PRA will make a final decision based on design, financing and overall social impact.
"The two projects are similar in several respects, but there are some key differences."
Read full article here